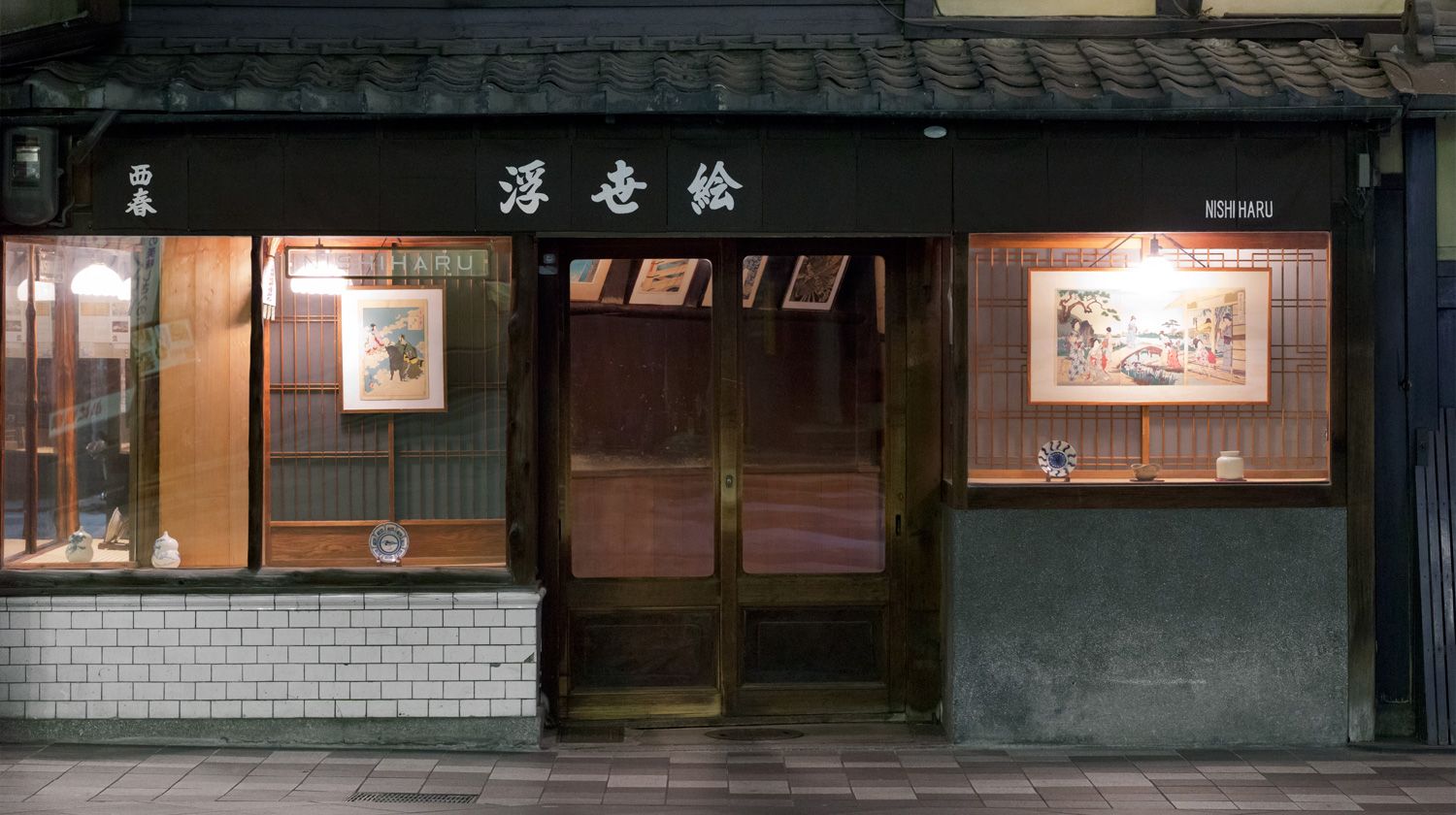 Welcome to NISHIHARU Website.
Since our founding in 1923, we are located at center of Kyoto and offered fine Japanese prints and paintings to collectors and museums. We handle wide variety of Japanese prints from 17th to 20th century.
On our website, we show a part of our stocks. Whether you are ready to place an order, or just have questions, please feel free to email us.